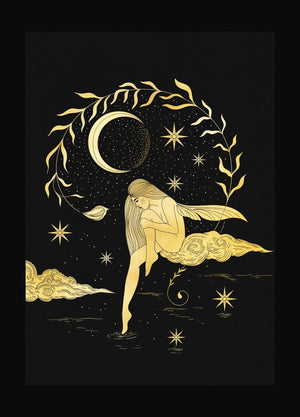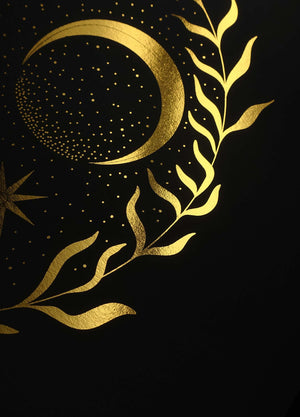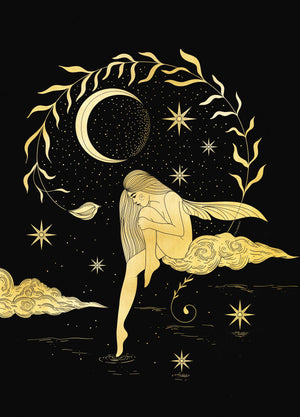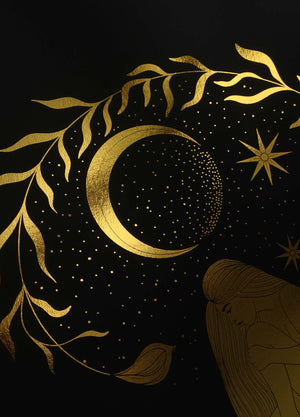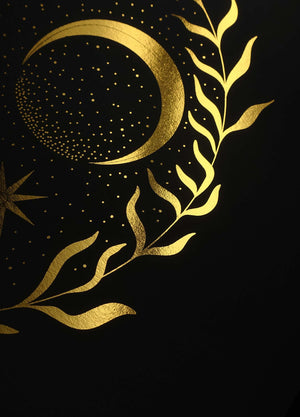 Prints will be available again in a few months. Click on the "Notify me when available" to find out when they'll be back again.
A little and simple drawing I started on Friday that holds so much more meaning than I could ever have imagined.

My aunt found a drawing I did in 2006 (when I was 16), and it blew my mind away. I had prophesized my future and all the things I would come to be and do today. I've shared it on my stories if you can to have a look 🖤 The universe always knows and has such a perfect balance in what it does.

I've been doing some reflection lately, digging deep and going through things I haven't thought, talked about, or explored. I'm looking openly into the deepest reflection of myself and embracing the little girl that feels hurt and unloved. This is what this drawing represents. It's super personal, and today I feel like some things come into a full circle.

I hope seeing this artwork and reading these words will remind you to dive deep as well and give yourself and hug and kiss all of your wounds.

—
Made by us in our Studio
Size: A3 Size (29.7 x 42.0cm), (11.69 x 16.53 inches)
Paper: Cotton Munken Polar 240 gsm.
Features: Metallic Foil
Shipping times: Up to 5 business days.
Shipping Package: The Art Print is sent in a thick recycled paper tube, wide enough to keep your print protected. 
Environment / Safety: FSC-C020637, PEFC_05-33-99, EU Ecolabel : SE/011/05, The paper is inspected for Nordic Ecolabelled printing, ECF, ISO 14001, EMAS,  Age resistant (ISO 9706), Woodfree 
(Frame not included)