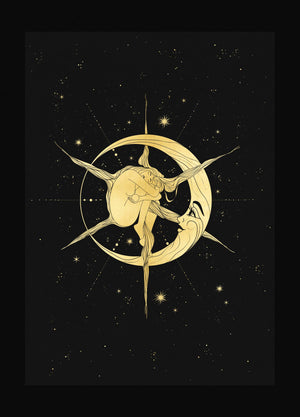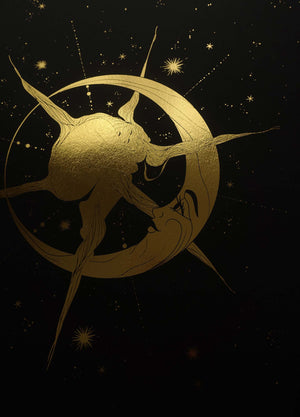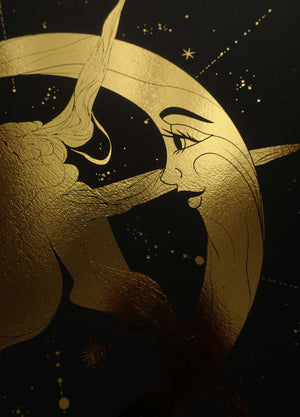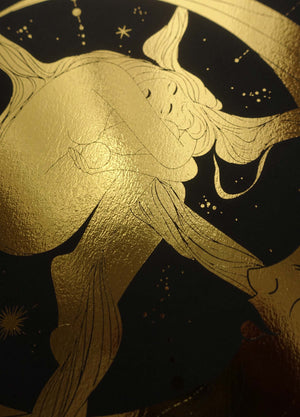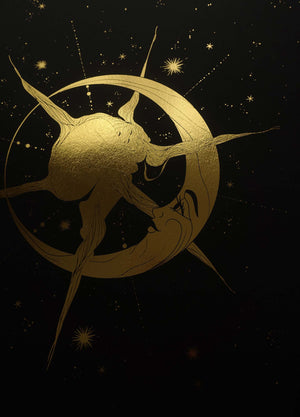 ✦ Eco friendly Ink & recycled materials
✦ Ethically made and sourced
✦ Small run production
✦ FSC Certified
✦ Carbon neutral shipping
✦ Family owned brand


.
.

Prints will be available again in a few months. Click on the "Notify me when available" to find out when they'll be back again.
Have you ever seen a relationship more powerful and more balanced than the one the Sun and the Moon has? Whenever life gets crazy, and that is more often lately all I need to do is take a breath and step back to observe how effortlessly the sun and moon dance with each other. The slow and quiet energy, the inevitable but also the feeling of protection that everything in this world has its place. Everything belongs

Somehow sometimes, it also reminds me of the relationship I want to achieve with my self. To remember always that I am meant to be here in that body. To appreciate every single moment on this planet, to love, move, feel and think as softly as the moon and the sun dance with each other

If you ever doubt that anything has a reason or a plan, just look at the sky. There is no greater example that the greatest things live in the simplest actions.
—
Made by us in our Studio
Size: A3 Size (29.7 x 42.0cm), (11.69 x 16.53 inches)
Paper: Cotton Munken Polar 240 gsm.
Features: Metallic Foil
Shipping Package: The Art Print is sent in a thick recycled paper tube, wide enough to keep your print protected. 
Shipping times: Up to 5 business days.
Environment / Safety: FSC-C020637, PEFC_05-33-99, EU Ecolabel : SE/011/05, The paper is inspected for Nordic Ecolabelled printing, ECF, ISO 14001, EMAS,  Age resistant (ISO 9706), Woodfree 
(Frame not included)