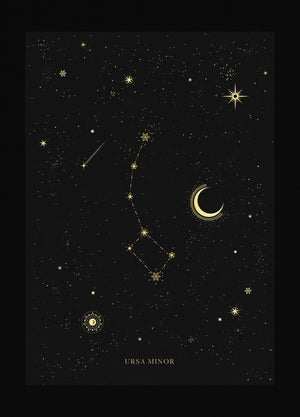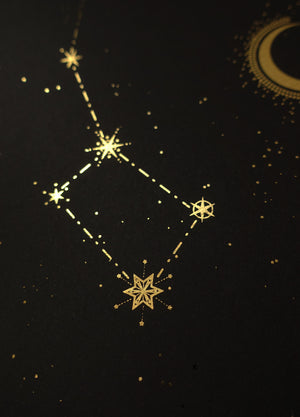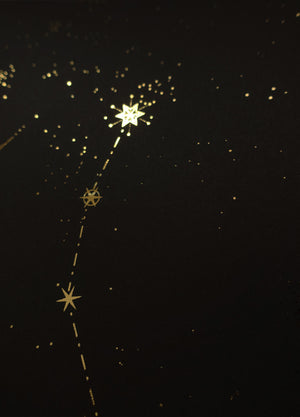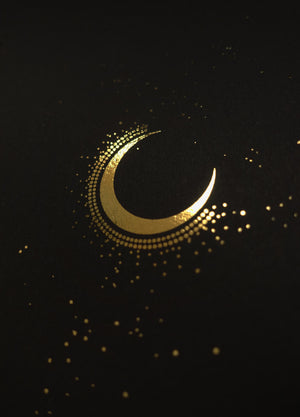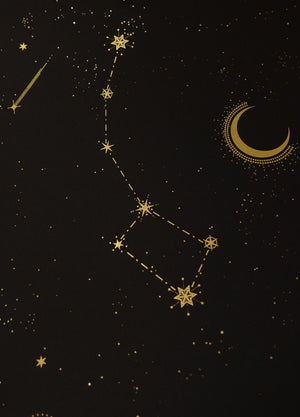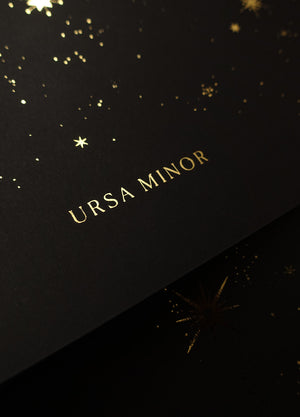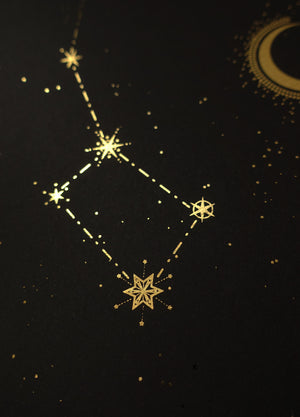 Prints will be available again in a few months. Click on the "Notify me when available" to find out when they'll be back again.
Ursa Minor constellation lies in the northern sky. The constellation's name means "the smaller bear," or "the lesser bear," in Latin.
The Great Bear constellation is represented by its larger neighbor Ursa Major. Ursa Minor was first catalogued by the Greek astronomer Ptolemy in the 2nd century. It is easy to recognize because it contains the famous Little Dipper asterism. Ursa Minor is also notable for marking the location of the north celestial pole, as it is home to Polaris, the North Star, which is located at the end of the dipper's handle.
The constellation is believed to have been created by Thales of Miletus, a philosopher and astronomer who lived between 625 and 545 BC and was known as one of the Seven Sages of Greece (early 6th century philosophers known for their wisdom).
—
Made by us in our Studio
Size: A3 Size (29.7 x 42.0cm), (11.69 x 16.53 inches) / A4 Size (21.0 × 29.7cm) (8.27 × 11.69 inches)
Paper: Cotton Munken Polar 240 gsm.
Features: Metallic Foil
Shipping Package: The Art Print is sent in a thick recycled paper tube, wide enough to keep your print protected. 
Shipping times: Up to 5 business days as each print is made to order.
Environment / Safety: FSC-C020637, PEFC_05-33-99, EU Ecolabel : SE/011/05, The paper is inspected for Nordic Ecolabelled printing, ECF, ISO 14001, EMAS,  Age resistant (ISO 9706), Woodfree 
(Frame not included)