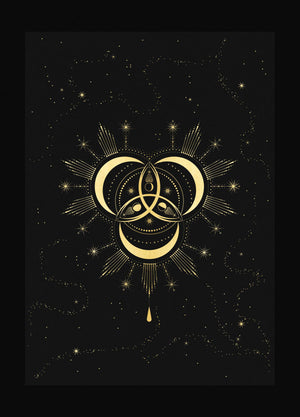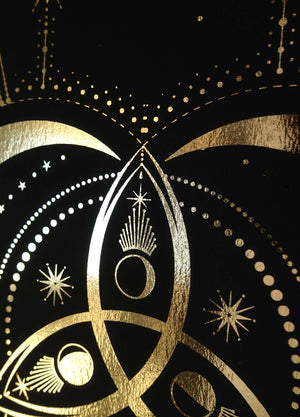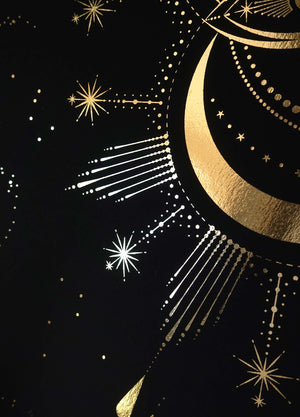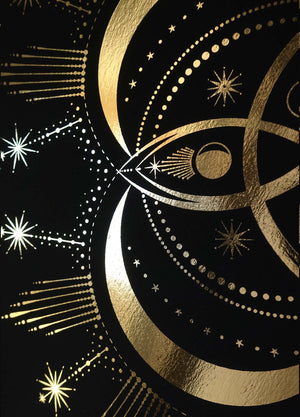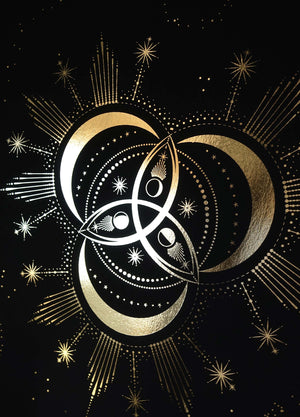 Prints will be available again in a few months. Click on the "Notify me when available" to find out when they'll be back again.
The Triquetra Protection Talisman. Also known as the trinity knot. I put all my love and weaved my most beloved symbols in this one and just for this Friday and Saturday we'll be adding some extra magic in your orders. 
Formed of three vesicae Pisces, it is one of the most powerful magical symbols in our history. It symbolizes many things amongst the Triple Goddess, the past present, and future, the mind, body and spirit, the land-sea, and sky, and above all the woman.
—
Made by us in our Studio
Size: A3 Size (29.7 x 42.0cm), (11.69 x 16.53 inches)
Paper: Cotton Munken Polar 240 gsm.
Features: Metallic Foil
Shipping Package: The Art Print is sent in a thick recycled paper tube, wide enough to keep your print protected. 
Environment / Safety: FSC-C020637, PEFC_05-33-99, EU Ecolabel : SE/011/05, The paper is inspected for Nordic Ecolabelled printing, ECF, ISO 14001, EMAS,  Age resistant (ISO 9706), Woodfree 
(Frame not included)