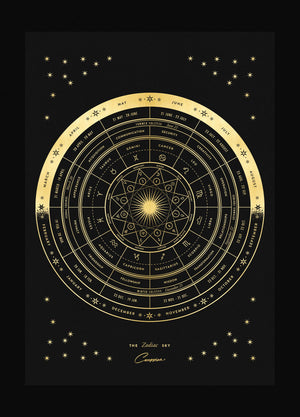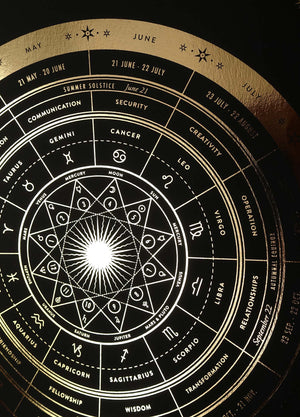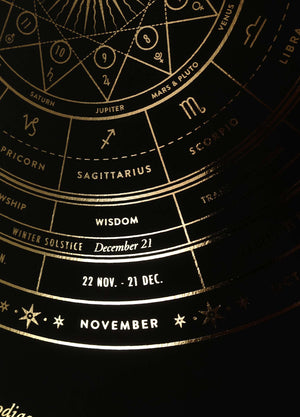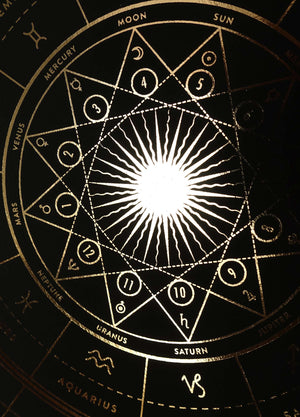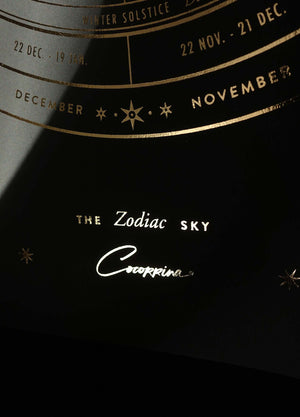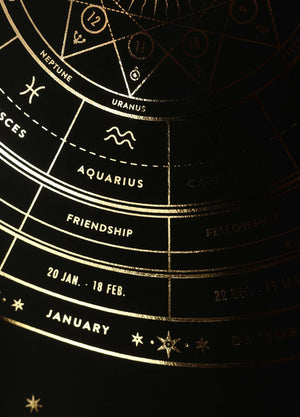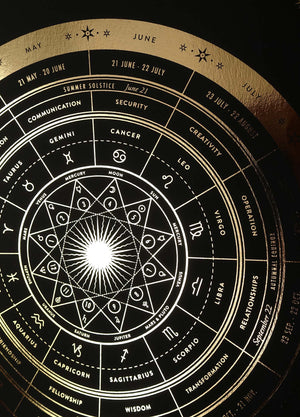 Prints will be available again in a few months. Click on the "Notify me when available" to find out when they'll be back again.
Astrology has been dated to at least the 2nd millennium
BCE
, with roots in
calendrical
systems used to predict seasonal shifts and to interpret celestial cycles as signs of divine communications.
Western astrology is founded on the movements and relative positions of celestial bodies such as the Sun, Moon, and planets, which are analyzed by their movement through signs of the zodiac(twelve spatial divisions of the ecliptic) and by their aspects (based on geometric angles) relative to one another. They are also considered by their placement in houses (twelve spatial divisions of the sky). Astrology's modern representation in western popular media is usually reduced to sun sign astrology, which considers only the zodiac sign of the Sun at an individual's date of birth, and represents only 1/12 of the total chart
The horoscope visually expresses the set of relationships for the time and place of the chosen event. These relationships are between the seven 'planets', signifying tendencies such as war and love; the twelve signs of the zodiac; and the twelve houses. Each planet is in a particular sign and a particular house at the chosen time, when observed from the chosen place, creating two kinds of relationships.
 - 
Made by us in our Studio
Size: A3 Size (29.7 x 42.0cm), (11.69 x 16.53 inches)
Paper: Cotton Munken Polar 240 gsm.
Features: Metallic Foil
Shipping times: Up to 5 business days.
Shipping Package: The Art Print is sent in a thick recycled paper tube, wide enough to keep your print protected. 
Environment / Safety: FSC-C020637, PEFC_05-33-99, EU Ecolabel : SE/011/05, The paper is inspected for Nordic Ecolabelled printing, ECF, ISO 14001, EMAS,  Age resistant (ISO 9706), Woodfree 
(Frame not included)