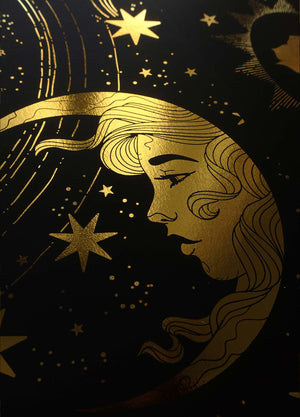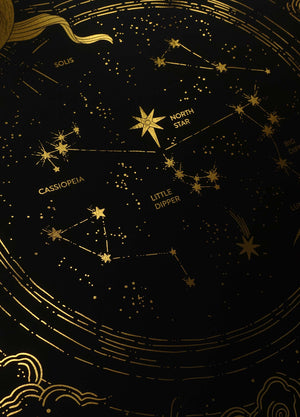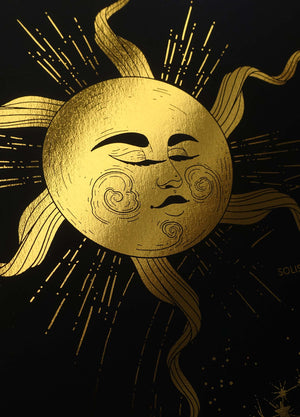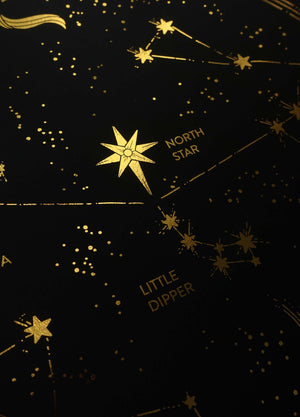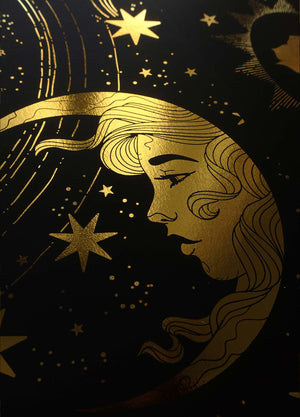 Prints will be available again in a few months. Click on the "Notify me when available" to find out when they'll be back again.


No matter where you are, looking up, you will always see and find your home. Close your eyes and imagine floating in space. Naked, warm, safe. Just like you were in your mother's womb. No matter how lost you may feel, know that you always have a home and belong up there ♥️

The North Star or Polaris is located in the constellation Ursa Minor, which contains the group of stars that make up the "Little Dipper." Polaris is very distant from Earth and located in a position very near Earth's north celestial pole. Polaris, located almost exactly at the north celestial pole, the center of spin, stays in the same place. In contrast, stars farther away from the north celestial pole can be seen to move in a wider circle around Polaris as viewed from Earth during its daily rotation.

Ancient Chinese people called Polaris the "Emperor Star," and many Native Americans knew it as "The Star-That-Does-Not-Walk-Around."
—
Made by us in our Studio
Size: A3 Size (29.7 x 42.0cm), (11.69 x 16.53 inches)
Paper: Cotton Munken Polar 240 gsm.
Features: Metallic Foil
Shipping times: Up to 5 business days.
Shipping Package: The Art Print is sent in a thick recycled paper tube, wide enough to keep your print protected. 
Environment / Safety: FSC-C020637, PEFC_05-33-99, EU Ecolabel : SE/011/05, The paper is inspected for Nordic Ecolabelled printing, ECF, ISO 14001, EMAS,  Age resistant (ISO 9706), Woodfree 
(Frame not included)