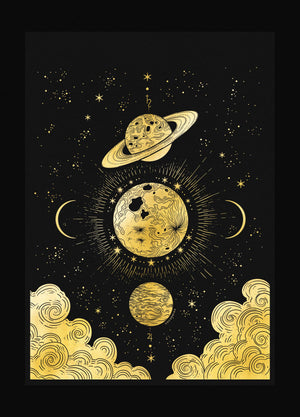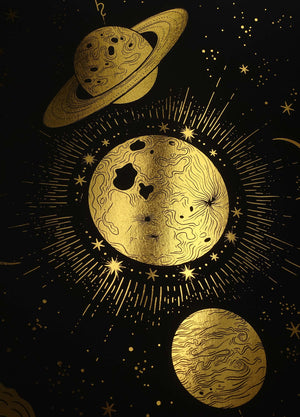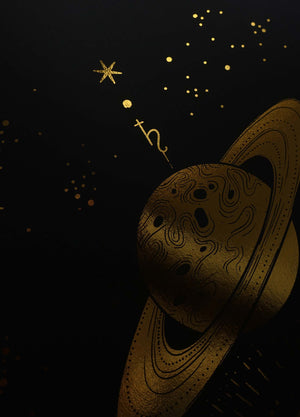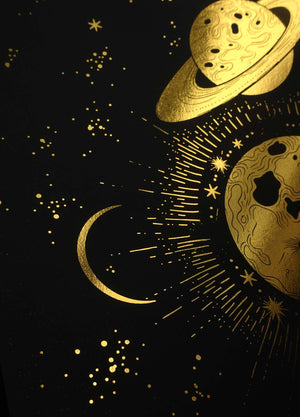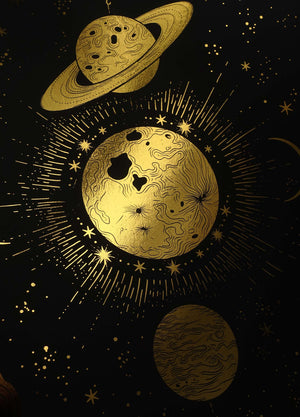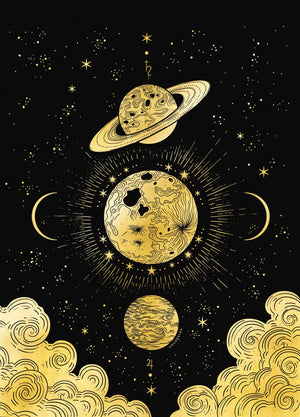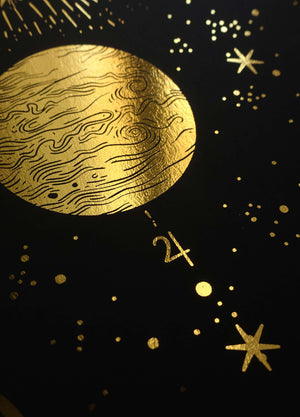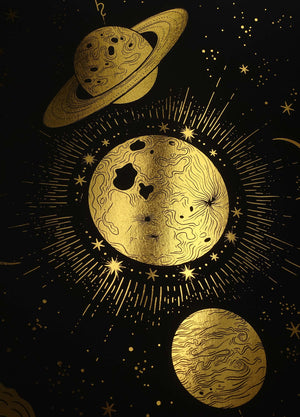 Prints will be available again in a few months. Click on the "Notify me when available" to find out when they'll be back again.
Jupiter and Saturn will align in the night sky today (Dec. 21) in an event astronomers call the "great conjunction."

This great conjunction — also nicknamed the "Christmas Star" — marks the closest apparent encounter of Jupiter and Saturn in nearly 400 years. The two planets will be closest to each other in the sky tonight, which is also the winter solstice, and may be viewed as one point of light, appearing only a tenth of a degree apart.

Tonight is also the Longest Night of the Year, Yule, and the Solstice. We reach the depth of the darkness with the longest night of the year. Darkness has reached its peak. On the first day after Yule, the days grow longer. In our lives, in the sky, and in the world, the light comes back again.

—
Made by us in our Studio
Size: A3 Size (29.7 x 42.0cm), (11.69 x 16.53 inches)
Paper: Cotton Munken Polar 240 gsm.
Features: Metallic Foil
Shipping times: Up to 5 business days.
Shipping Package: The Art Print is sent in a thick recycled paper tube, wide enough to keep your print protected. 
Environment / Safety: FSC-C020637, PEFC_05-33-99, EU Ecolabel : SE/011/05, The paper is inspected for Nordic Ecolabelled printing, ECF, ISO 14001, EMAS,  Age resistant (ISO 9706), Woodfree 
(Frame not included)