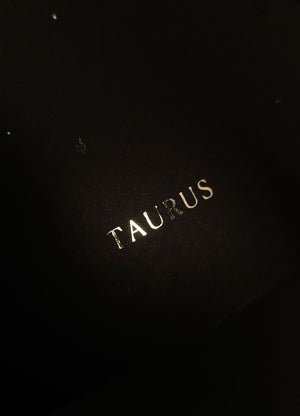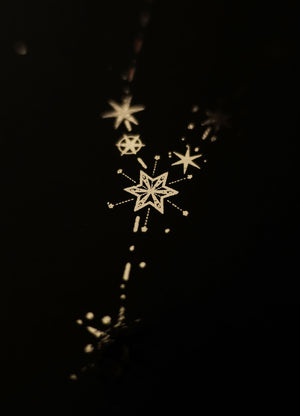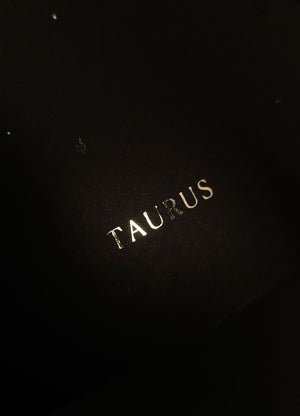 Prints will be available again in a few months. Click on the "Notify me when available" to find out when they'll be back again.
Taurus the Bull is hard to miss as he charges through the northern winter sky as it is one of the most prominent and visible of all of the constellations. The Bull is also one of the oldest documented constellations, with details of the constellation going as far back as the Early Bronze Age.
The red giant star Aldebaran (65 light-years), the brightest star in the constellation and the 14th brightest star in the sky, is known as Taurus' Eye. It is the brightest object in the V-shaped asterism known as Hyades that makes up the bull's face. The orange-hued star is often described as fiery or bloodshot and glaring at Orion the Hunter, which lies just to its southwest.
When Zeus fell in love with the Phoenician princess Europa, he transformed himself into a white bull with golden horns to whisk her away to Crete. While Taurus is prominent in Greek mythology, he also plays a role in the mythologies of Ancient Babylon and Egypt.
—
Made by us in our Studio
Size: A3 Size (29.7 x 42.0cm), (11.69 x 16.53 inches)
Paper: Cotton Munken Polar 240 gsm.
Features: Metallic Foil
Shipping Package: The Art Print is sent in a thick recycled paper tube, wide enough to keep your print protected. 
Shipping times: Up to 5 business days.
Environment / Safety: FSC-C020637, PEFC_05-33-99, EU Ecolabel : SE/011/05, The paper is inspected for Nordic Ecolabelled printing, ECF, ISO 14001, EMAS,  Age resistant (ISO 9706), Woodfree 
(Frame not included)