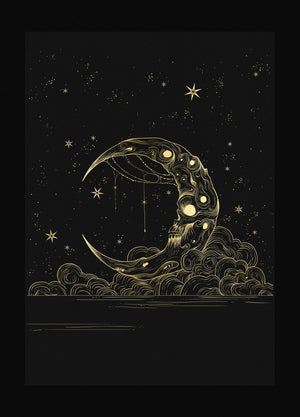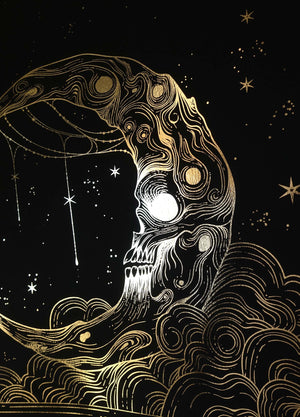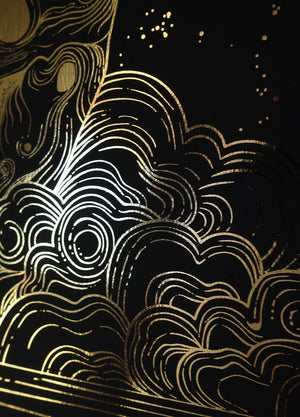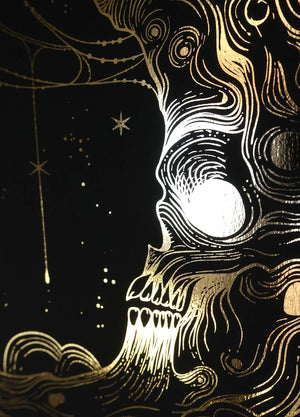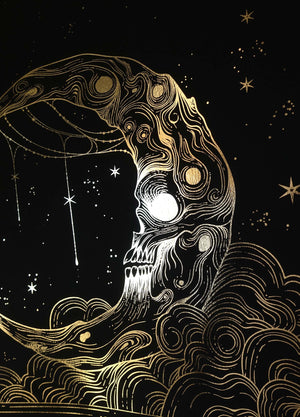 Prints will be available again in a few months. Click on the "Notify me when available" to find out when they'll be back again.
October is the month when the veil between the living and the dead is at its thinnest, allowing the dead walk the earth for one night, on October 31st
For centuries, the ethereal glow of a full moon hung high in the night sky has inspired wild and unusual tales, folklore and supernatural legends around the world. From the howling transformations of werewolves to bizarre human behaviors, many strange occurrences have been attributed to the lunar cycle. The word "lunatic" itself comes from the Latin word "luna," or moon
But it's not just October responsible for paranormal activity. According to Rosemary Ellen Guiley, author and paranormal researcher since 1983, it's every full moon "The full moon actually produces geophysical effects that may indeed dampen paranormal activity. The earth expands 1/16 of an inch during the full moon's gravitational pull. The expansion is caused by the movement of magma chambers below the earth's surface. These movements affect the earth's magnetic fields. Many paranormal hot spots are in areas of negative magnetic anomalies. Thus, an increase in magnetic fields is likely to have an adverse impact on paranormal activity"
—
Made by us in our Studio
Size: A3 Size (29.7 x 42.0cm), (11.69 x 16.53 inches)
Paper: Cotton Munken Polar 240 gsm.
Features: Metallic Foil
Shipping times: Up to 5 business days.
Shipping Package: The Art Print is sent in a thick recycled paper tube, wide enough to keep your print protected. 
Environment / Safety: FSC-C020637, PEFC_05-33-99, EU Ecolabel : SE/011/05, The paper is inspected for Nordic Ecolabelled printing, ECF, ISO 14001, EMAS,  Age resistant (ISO 9706), Woodfree 
(Frame not included)