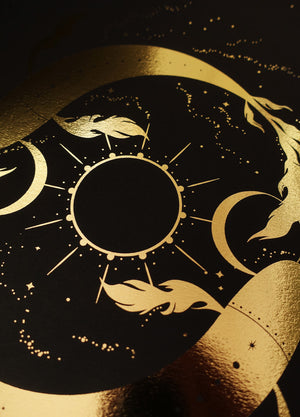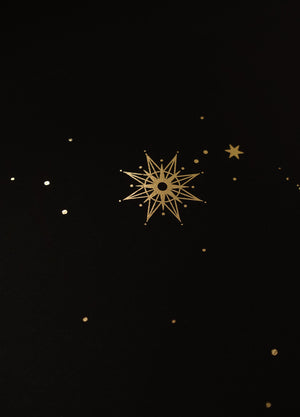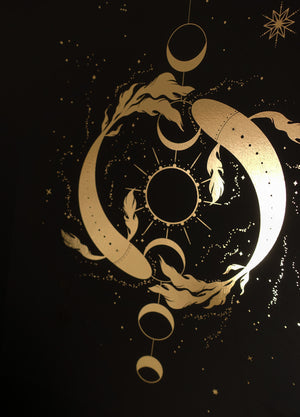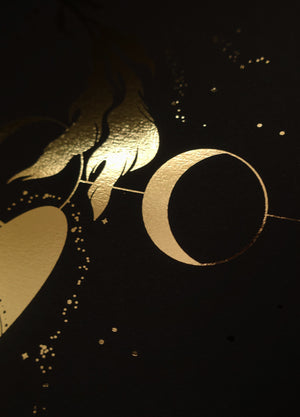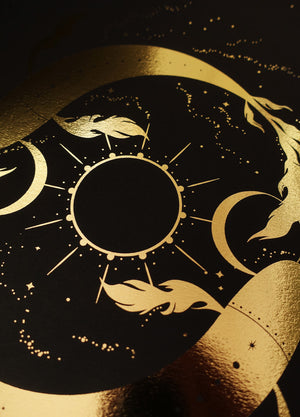 Prints will be available again in a few months. Click on the "Notify me when available" to find out when they'll be back again.
Pisces evokes the archetypal wise woman, the inner grandmother who guide us unseen through our trials & tribulations. If we are wise we remember to ask for her guidance.
Our strength during a Pisces transit lays in our ability to surrender & ask for divine intervention. For it is a universal law that we each have free will, so in order to receive help, we must remember to ask or assistance is considered an imposition. So if you've been challenged in the lead up to this new moon, remember you don't need to suffer by trying to solve your challenges alone.
—
Made by us in our Studio
Size: A3 Size (29.7 x 42.0cm), (11.69 x 16.53 inches)
Paper: Cotton Munken Polar 240 gsm.
Features: Metallic Foil
Shipping Package: The Art Print is sent in a thick recycled paper tube, wide enough to keep your print protected. 
Shipping times: Up to 5 business days.
Environment / Safety: FSC-C020637, PEFC_05-33-99, EU Ecolabel : SE/011/05, The paper is inspected for Nordic Ecolabelled printing, ECF, ISO 14001, EMAS,  Age resistant (ISO 9706), Woodfree 
(Frame not included)