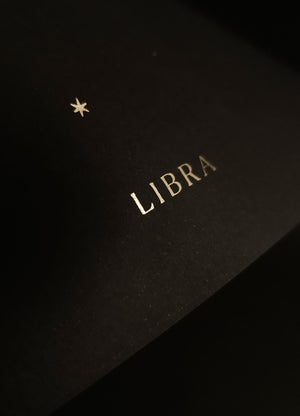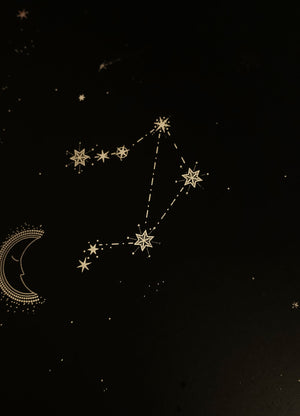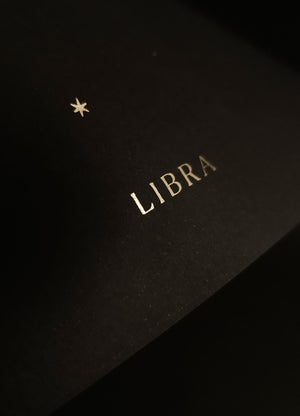 Prints will be available again in a few months. Click on the "Notify me when available" to find out when they'll be back again.
Libra is Latin for weighing scales, making it the only constellation of the Zodiac representing an inanimate object. It doesn't have any first magnitude stars, making it relatively faint but not impossible to view with the naked eye.
The association with scales and balance began with the ancient Babylonians, with the scales representing the balance between the seasons as well as day and night. The ancient Greeks viewed Libra as the claws of Scorpius reaching out.
To the Romans, Libra represented the scales of justice being held by the goddess Virgo or Astraea.
—
Made by us in our Studio
Size: A3 Size (29.7 x 42.0cm), (11.69 x 16.53 inches)
Paper: Cotton Munken Polar 240 gsm.
Features: Metallic Foil
Shipping Package: The Art Print is sent in a thick recycled paper tube, wide enough to keep your print protected. 
Shipping times: Up to 5 business days.
Environment / Safety: FSC-C020637, PEFC_05-33-99, EU Ecolabel : SE/011/05, The paper is inspected for Nordic Ecolabelled printing, ECF, ISO 14001, EMAS,  Age resistant (ISO 9706), Woodfree 
(Frame not included)