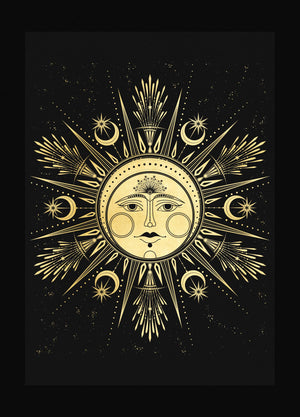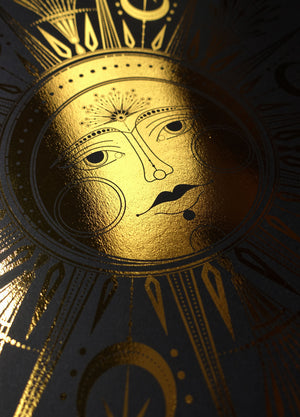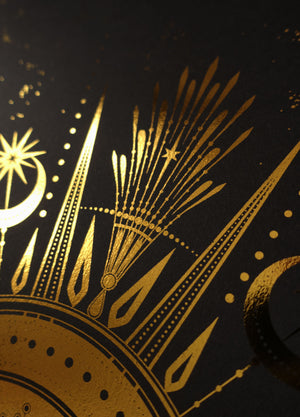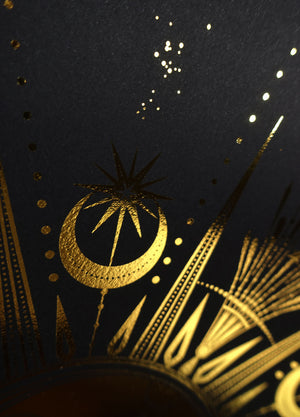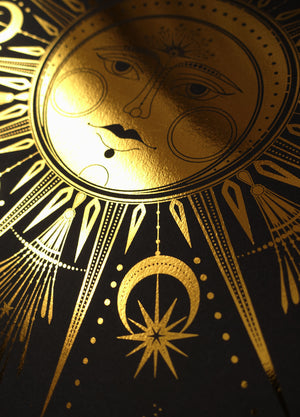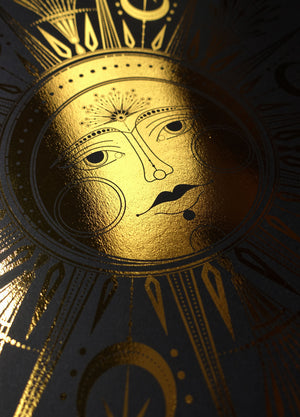 Prints will be available again in a few months. Click on the "Notify me when available" to find out when they'll be back again.
The 3rd Sabbat of the Wiccan year is Ostara (Eostre). Also known as Spring Equinox. Ostars is celebrated on the 21st March in the Northern Hemisphere and on the 21st September in the Southern Hemisphere. On the Spring Equinox, there are roughly equal amounts of daylight and darkness in every part of the world. On the Wheel of the Year (print availalbe on our shop) Ostara is in the opposite position of Mabon which is the Fall Equinox

Ostara symbolises the balance of the forces of the light and darkness, with the darkness giving a way to the light. After the Spring Equinox, there is more daylight in our days. It is the time to mark the coming of Spring, the fertility of the land, renewal & rebirth

Eostre, is a Germanic fertility goddess of Spring and Dawn associated with flowers and springtime, and her name gives us the word "Easter," as well as the name of Ostara itself. The history of the modern Ostara roots stretch back into the distant Proto-Indo-European past, while its practice has been influenced by the Christian Easter, Jacob Grimm, and the Neo-Pagan movement of the mid-Twentieth Century

Celebrating Ostara, can be done in so many different ways, each and everyone of them linking us with the nature and the rebirth of the land. Feel the warmth of soil beneath your feet, touch and whisper to the trees and flowers. Close your eyes and enjoy the smell of renewal in the air, plants seeds, go for a walk in the forest and of course paint eggs!
Eggs have been considered to have magical properties for thousands of years by cultures all over the globe. The first record of humans painting eggs was prior to 580 BCE in the Persian Empire.

The most common symbols associated with Ostara are eggs and rabbits. In ancient times, both were associated with fertility and it was thought that eating rabbit meat could cure barren women. The goddess Ostara arrived late one spring and found a bird unable to fly, his wings frozen in snow. The story goes that the goddess took pity on the bird and took him in as her pet. Because he could no longer fly, she turned him into a hare that could out run any hunter. She also gave him the ability to lay colourful eggs.
—
Made by us in our Studio
Size: A3 Size (29.7 x 42.0cm), (11.69 x 16.53 inches)
Paper: Cotton Munken Polar 240 gsm.
Features: Metallic Foil
Shipping Package: The Art Print is sent in a thick recycled paper tube, wide enough to keep your print protected. 
Shipping times: Up to 5 business days.
Environment / Safety: FSC-C020637, PEFC_05-33-99, EU Ecolabel : SE/011/05, The paper is inspected for Nordic Ecolabelled printing, ECF, ISO 14001, EMAS,  Age resistant (ISO 9706), Woodfree 
(Frame not included)