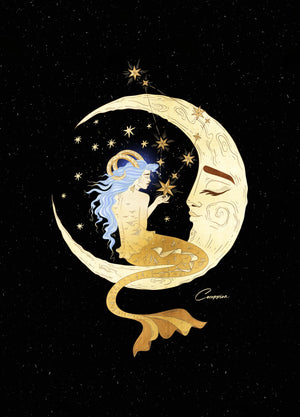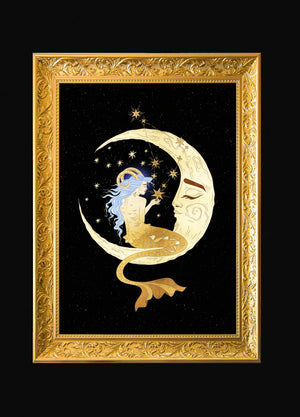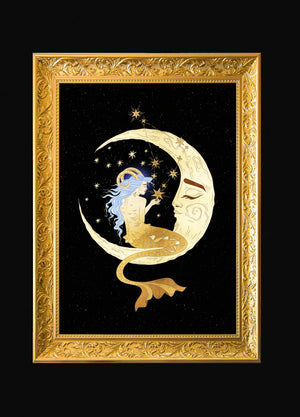 Prints will be available again in a few months. Click on the "Notify me when available" to find out when they'll be back again.
I let go of what no longer belongs.

The energy Capricorn brings to our lives nudges us to discover what structures best support us in bringing our aspirations and purpose to life in the physical form.


In the Capricorn season, you might find yourself caring more deeply than you usually do about concrete success in the real world, rather than ethereal feelings or hypothetical futures.  Capricorn is ruled by Saturn, the planet of structure, limits, and authority, and Saturn's influence infuses us with a focus on advancement through the world.
—
Made by us in our Studio
Size: A3 Size (29.7 x 42.0cm), (11.69 x 16.53 inches)
Paper: Cotton Munken Polar 240 gsm.
Features: Colored art print
Shipping times: Up to 5 business days.

Shipping Package: The Art Print is sent in a thick recycled paper tube, wide enough to keep your print protected.
Environment / Safety: FSC-C020637, PEFC_05-33-99, EU Ecolabel : SE/011/05, The paper is inspected for Nordic Ecolabelled printing, ECF, ISO 14001, EMAS,  Age resistant (ISO 9706), Woodfree
(Frame not included)