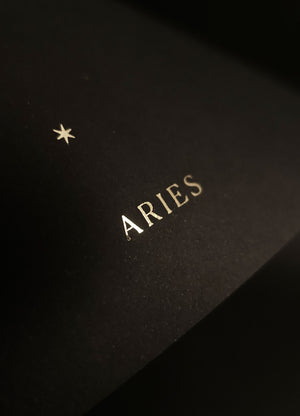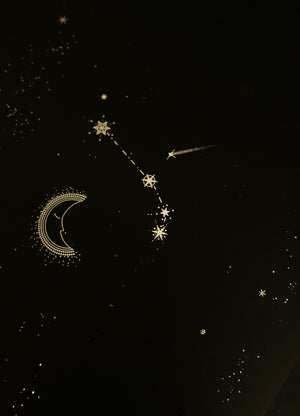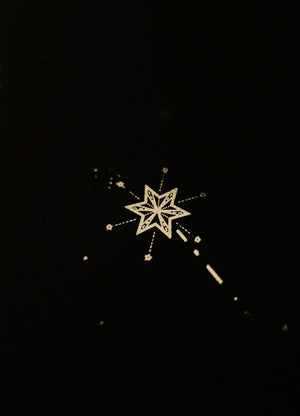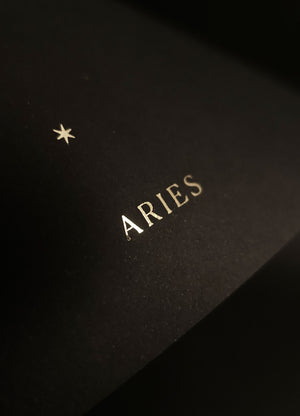 Prints will be available again in a few months. Click on the "Notify me when available" to find out when they'll be back again.
Aries is an ancient constellation but it was not officially recognized by the International Astronomical Union until 1922 and its boundaries were not defined until 1930 when they were outlined by astronomer Eugène Delporte.
In Greek mythology, Aries represents the ram whose fleece was sought by Jason and the Argonauts. When King Athamus of Boetia took a second wife, Ino, she was resentful of his existing children, especially his son, Phrixus, and she wanted him sacrificed. Zeus responded to the pleadings of Phrixus' mother, Nephele, by sending a golden ram to save Phrixus and his sister Helle. Helle did not survive but Phrixus did and sacrificed the ram to Zeus and gave its golden fleece to King Aettes. The fleece was eventually stolen by Jason.
—
Made by us in our Studio
Size: A3 Size (29.7 x 42.0cm), (11.69 x 16.53 inches)
Paper: Cotton Munken Polar 240 gsm.
Features: Metallic Foil
Shipping Package: The Art Print is sent in a thick recycled paper tube, wide enough to keep your print protected. 
Shipping times: Up to 5 business days.

Environment / Safety: FSC-C020637, PEFC_05-33-99, EU Ecolabel : SE/011/05, The paper is inspected for Nordic Ecolabelled printing, ECF, ISO 14001, EMAS,  Age resistant (ISO 9706), Woodfree 
(Frame not included)