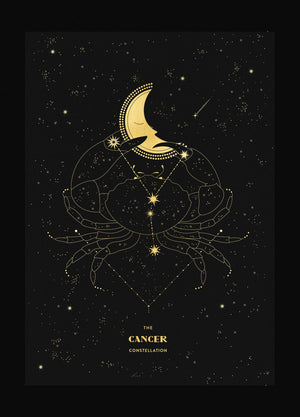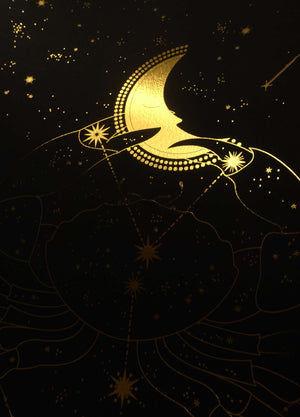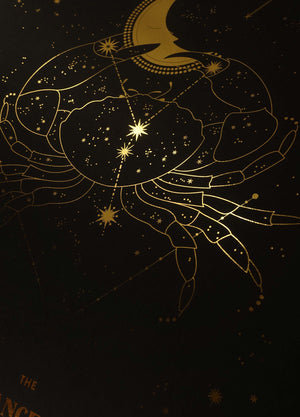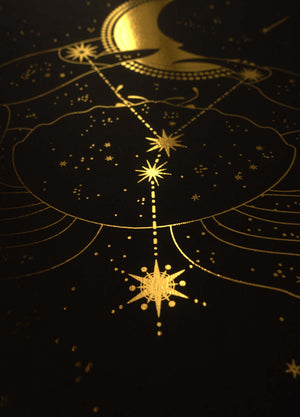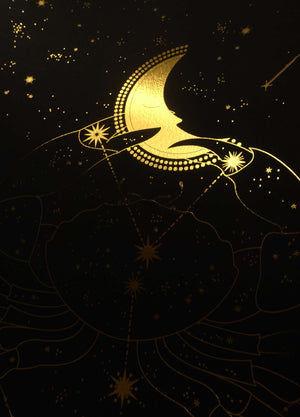 Prints will be available again in a few months. Click on the "Notify me when available" to find out when they'll be back again.
Cancer is a constellation which is part of the zodiac and is visible in both the Northern and Southern hemispheres. The name Cancer comes for the Latin for "the crab", which the constellation traditionally depicts. It is actually quite difficult to make out any form of a crab within the constellation as most of the stars are quite faint

Cancer was recognized by the Greek astronomer Ptolemy, who first recorded the constellation in the 2nd century. Though the constellation has been recognized for centuries, the creature it depicts has varied from one culture to the next, though it is usually described as an animal which lives in water and has an exoskeleton

Cancer was recorded by the ancient Egyptians around 2000 BC. To the Egyptians, Cancer represented a Scarab; a sacred symbol of immortality

The Babylonian name for the constellation could be translated to refer to a crab or a snapping turtle. The boundary stones monuments show images of a turtle or tortoise, and none of a crab

Cancer was noted as a water beetle in a 12th century manuscript on astronomy, included with accompanying drawings. Latin translations dating back to 1488 describe the constellation as a large crayfish – the most common interpretation of Cancer in the majority of modern languages and traditions

Out of 88 constellations, Cancer is the 31st largest in the sky.
—
Made by us in our Studio
Size: A3 Size (29.7 x 42.0cm), (11.69 x 16.53 inches)
Paper: Cotton Munken Polar 240 gsm.
Features: Metallic Foil
Shipping Package: The Art Print is sent in a thick recycled paper tube, wide enough to keep your print protected. 
Shipping times: Up to 5 business days.

Environment / Safety: FSC-C020637, PEFC_05-33-99, EU Ecolabel : SE/011/05, The paper is inspected for Nordic Ecolabelled printing, ECF, ISO 14001, EMAS,  Age resistant (ISO 9706), Woodfree 
(Frame not included)