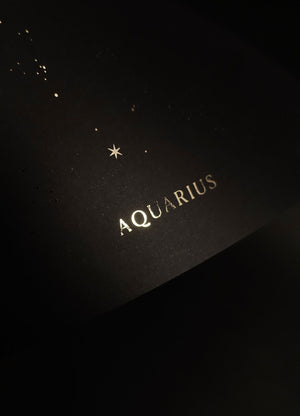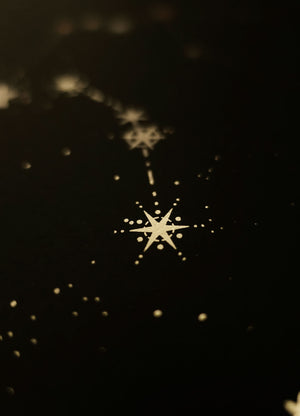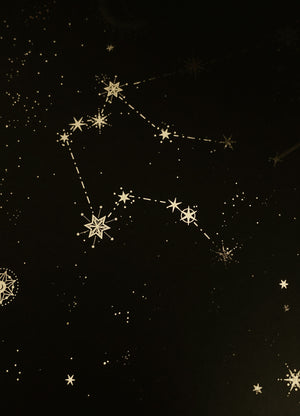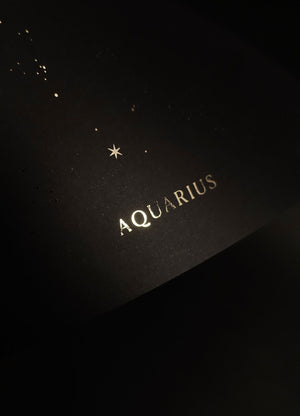 Prints will be available again in a few months. Click on the "Notify me when available" to find out when they'll be back again.
Aquarius is a constellation of the Zodiac and one of the oldest documented constellations. Aquarius was recorded in the second century by the Greek astronomer Ptolemy. Its name means "cup bearer" or "water bearer" in Latin.
Aquarius is the 10th largest constellation in the sky; it is spread out over 980 square degrees. However, there are no particularly bright stars in the constellation and it can be difficult to view with the naked eye.
The brightest star in the Aquarius constellation is a rare yellow supergiant known as beta Aquarii, also known as Sadalsuud. It is 600 light-years away and has a magnitude of 2.9, which is low.
The Greeks linked this constellation with Ganymede, the cup bearer to the gods. According to lore, Ganymede was a good-looking young man who was the object of Zeus' affection and was brought to Mount Olympus, where he served as cup bearer to the gods and was granted eternal youth.
—
Made by us in our Studio
Size: A3 Size (29.7 x 42.0cm), (11.69 x 16.53 inches)
Paper: Cotton Munken Polar 240 gsm.
Features: Metallic Foil
Shipping Package: The Art Print is sent in a thick recycled paper tube, wide enough to keep your print protected. 
Shipping times: Up to 5 business days.

Environment / Safety: FSC-C020637, PEFC_05-33-99, EU Ecolabel : SE/011/05, The paper is inspected for Nordic Ecolabelled printing, ECF, ISO 14001, EMAS,  Age resistant (ISO 9706), Woodfree 
(Frame not included)