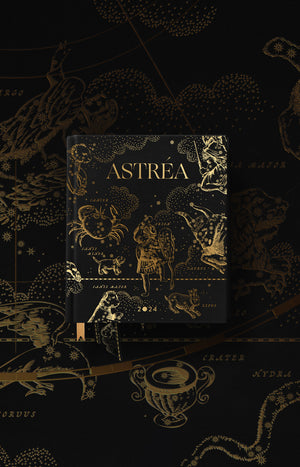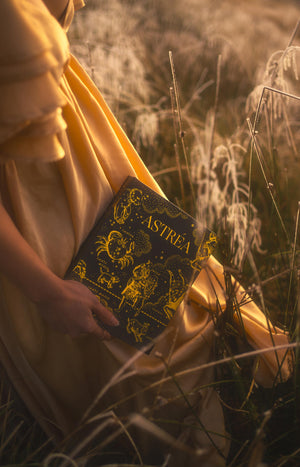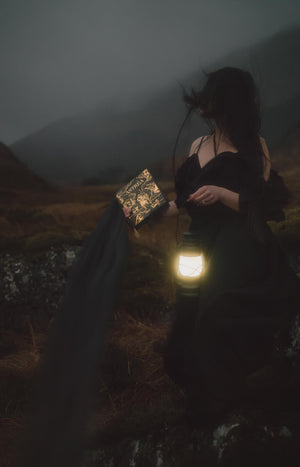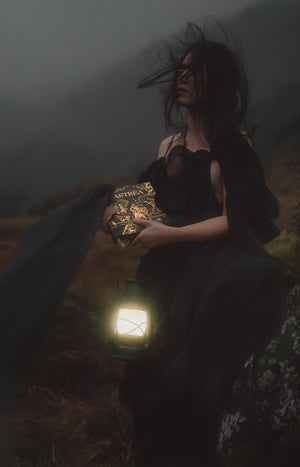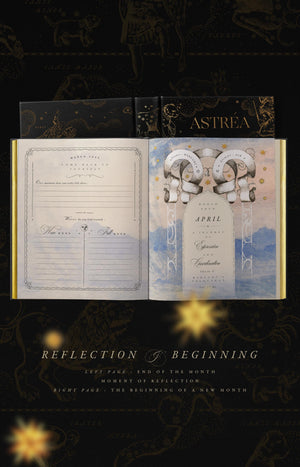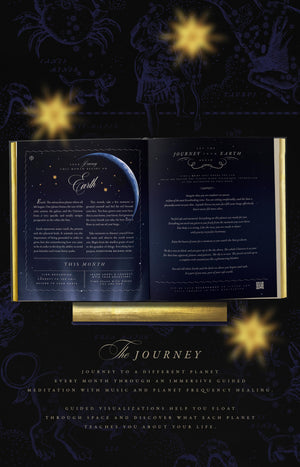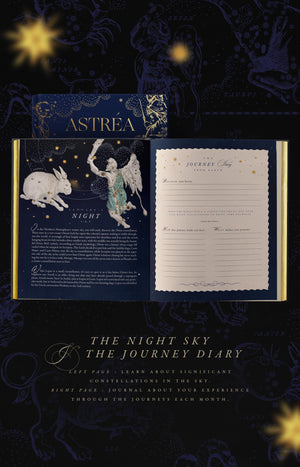 ✦ Eco friendly Ink & recycled materials
✦ Ethically made and sourced
✦ Small run production
✦ FSC Certified
✦ Carbon neutral shipping
✦ Family owned brand


.
.

Journey through the stars and unveil what lies in the darkness.
Every year, our planners take you on a different journey, and 2024 is inspired by the vast sky above us. 
Astrea
 is a unique experience, where through recorded and guided meditations every month, you will float into space, passing through a different planet. Each planet has unique traits and lessons to teach you, and each meditation is enhanced by the planet's healing frequency.
The main theme of this year's planner is the stars, the sky, and the higher calling of what is out there.
 ✳ 
✳ 
✳
The ASTREA 2024 planner includes:  
- 12 Months (From January 2024 to December 2024).

- Yearly Moon calendar for 2024.

- Monthly & Weekly Layout with moon phases, moon signs, celestial events, and moon zodiac signs.

- Each month is divided into a journey that guides you through space as you discover and learn more about the lessons each planet has to teach you.

- With every month comes a recorded guided meditation. You will find a link to the album divided into 12 tracks within the planner. These meditations are unique to each planet you journey to and enhanced with the planet's healing frequency.

- Through guided visualization, you will feel like you're floating into space, and you will dive deeper and deeper as the month progresses.

- Journey Diary is included each month after your guided journey to space so you can track your feelings and lessons.

- Each month, you will learn the story about two significant constellations as you are prompted to locate them in the sky.

- At the end of each month, you will find a journal reflection page where you touch with your emotions and experiences from the past 30 days.

- You will learn about healing frequencies, the personality of each planet, the importance of meditation and visualization, and the history of constellations, and hopefully, you will develop a special connection with the Universe.
✳
UTC Based. All days and times, moon phases and celestial events are universal time zone based (UTC). Best suitable for the Northern Hemisphere - only the moon phases and for the Southern Hemisphere.
Size: 18x22cm (7x8,6in)
Features: Hardcover with vegan leather, metallic gold foil on the cover, gilded edges and golden ribbon.
Environment / Safety: FSC-C020637, PEFC_05-33-99, EU Ecolabel : SE/011/05, The paper is inspected for Nordic Ecolabelled printing, ECF, ISO 14001, EMAS,  Age resistant (ISO 9706), Woodfree
Monthly, Weekly & Yearly views with moon calendars.