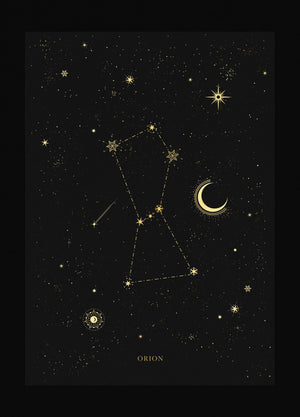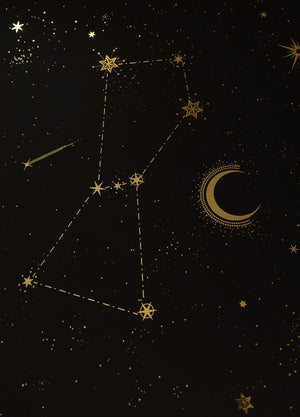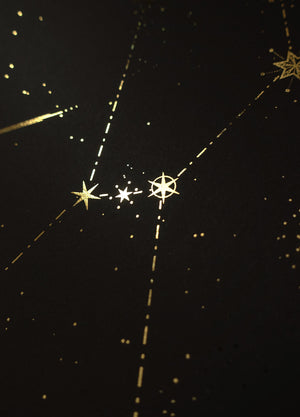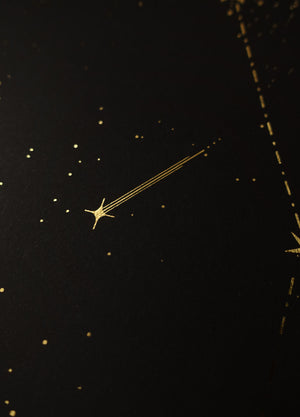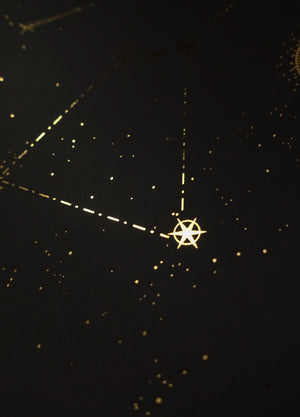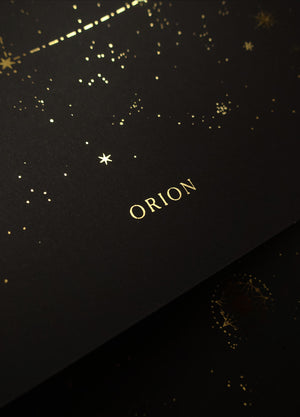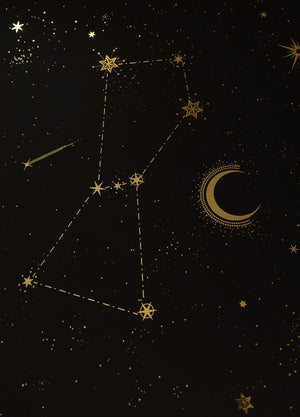 Prints will be available again in a few months. Click on the "Notify me when available" to find out when they'll be back again.
Orion constellation is one of the brightest and best known constellations in the night sky. It lies on the celestial equator.
Orion has been known since ancient times. The constellation is also known as the Hunter, as it is associated with one in Greek mythology. It represents the mythical hunter Orion, who is often depicted in star maps as either facing the charge of Taurus, the bull, pursuing the Pleiades sisters, represented by the famous open cluster, or chasing after the hare (constellation Lepus) with his two hunting dogs, represented by the nearby constellations Canis Major and Canis Minor.
—
Made by us in our Studio
Size: A3 Size (29.7 x 42.0cm), (11.69 x 16.53 inches) / A4 Size (21.0 × 29.7cm) (8.27 × 11.69 inches)
Paper: Cotton Munken Polar 240 gsm.
Features: Metallic Foil
Shipping Package: The Art Print is sent in a thick recycled paper tube, wide enough to keep your print protected. 
Shipping times: Up to 5 business days.
Environment / Safety: FSC-C020637, PEFC_05-33-99, EU Ecolabel : SE/011/05, The paper is inspected for Nordic Ecolabelled printing, ECF, ISO 14001, EMAS,  Age resistant (ISO 9706), Woodfree 
(Frame not included)