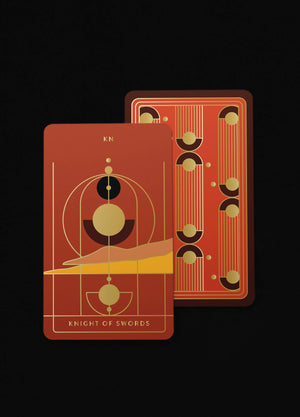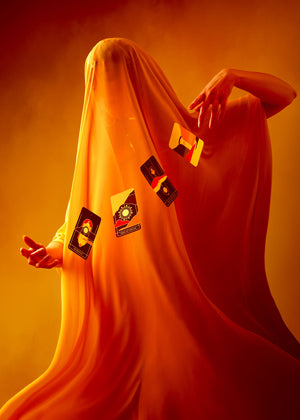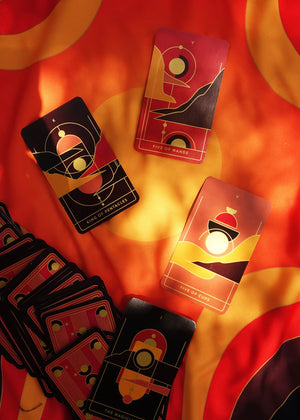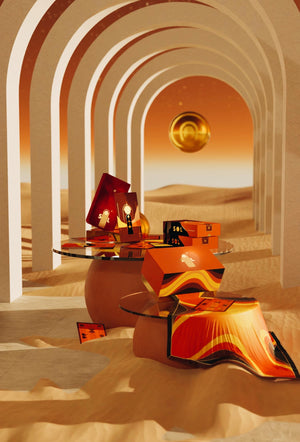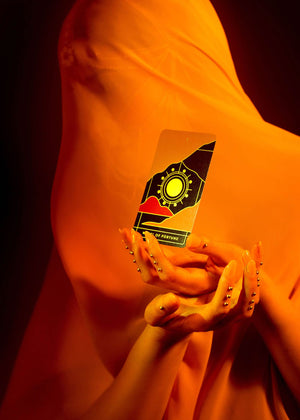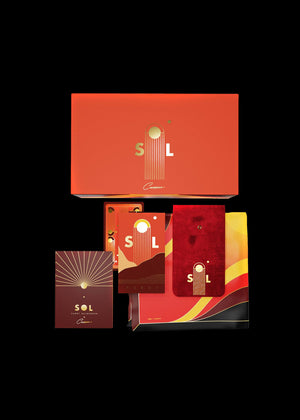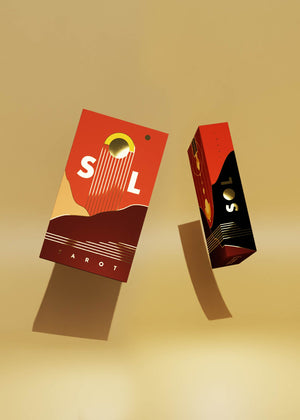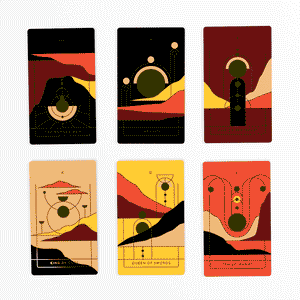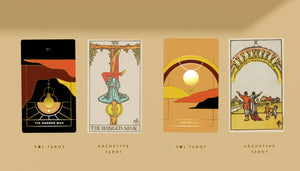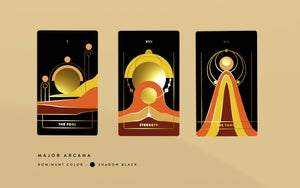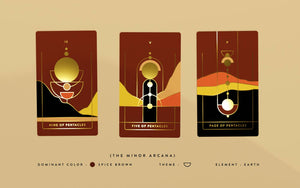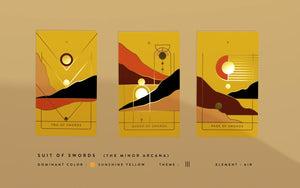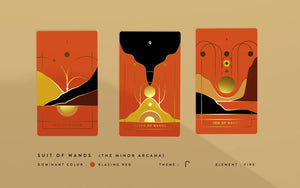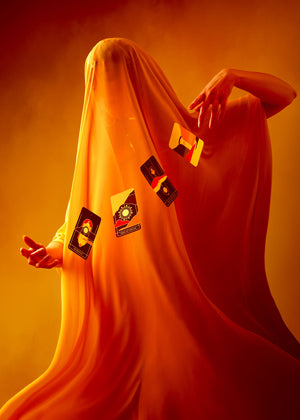 SOL is our 2nd Tarot deck and 4th deck in total. is dedicated to the Sun. SOL is a minimal futuristic tarot deck with inspirations from the retro and Art Deco; An ode to the Sun.
SOL takes the traditional Major and Minor Arcana and re-imagines them in the form of Sun energy through color, shape and space. Inspired by sand dunes, the desert, sunsets and warm healing energy.
While SOL is meant to be an abstract and artistic capture of the archetype tarot, you can still recognise each card as each form embodies the archetype figures. 

This deck has been in the works since late 2019, and we are so excited to finally be able to share it with you! 
Package includes:   
SOL Tarot Deck of 78 Cards.
Tuck box with golden foil.
Silk cloth 70x70cm
Big rigid box with golden foil - special edition.
Velvet red pouch with golden SOL embroidered logo.
Guidebook with gold foil on the cover, full color inside, with instructions on how to use the deck, and explanations on each card for its upright and reverse positions.
Specifications: 
78 Cards (Major & Minor Arcana) with gold details the cards' faces and backs. 
Golden Edges
Paper Quality: New 350gsm Superluxe
Size: 7x12cm - 2.75" x 4.75"
1 Soft Box with Gold Foil