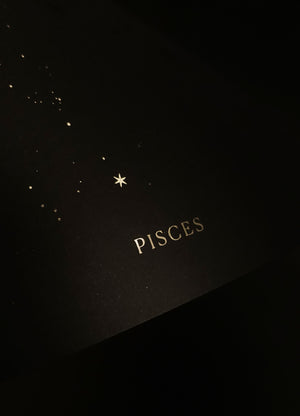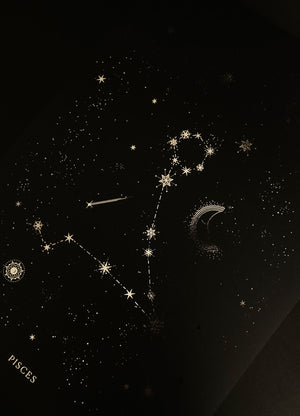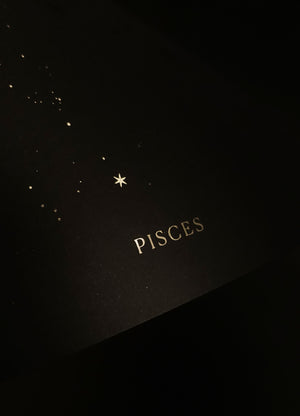 Prints will be available again in a few months. Click on the "Notify me when available" to find out when they'll be back again.
Pisces, named for the Latin plural of fish, occupies 889 square degrees, making it the 14th largest constellation overall. While it is a fairly large constellation, its stars are faint — none are brighter than fourth magnitude — making it challenging to see in the sky with the naked eye.
Pisces is notable for containing the point at which the sun crosses the celestial equator into the Northern Hemisphere around March 20 each year. This point, called the vernal equinox, used to lie in Aries, but has moved into Pisces because of the Earth's wobble on its axis, called precession, according to astronomer and author Ian Ridpath.
—
Made by us in our Studio
Size: A3 Size (29.7 x 42.0cm), (11.69 x 16.53 inches)
Paper: Cotton Munken Polar 240 gsm.
Features: Metallic Foil
Shipping Package: The Art Print is sent in a thick recycled paper tube, wide enough to keep your print protected. 
Shipping times: Up to 5 business days.
Environment / Safety: FSC-C020637, PEFC_05-33-99, EU Ecolabel : SE/011/05, The paper is inspected for Nordic Ecolabelled printing, ECF, ISO 14001, EMAS,  Age resistant (ISO 9706), Woodfree 
(Frame not included)