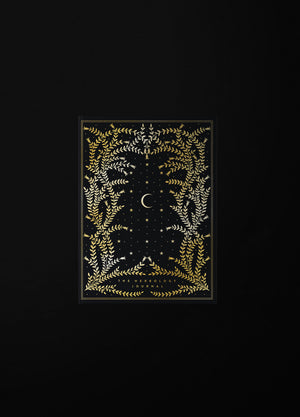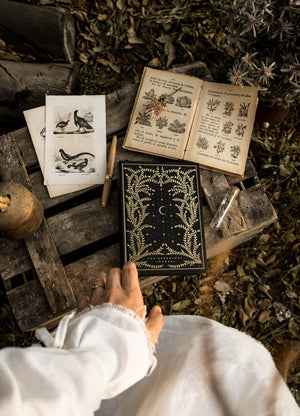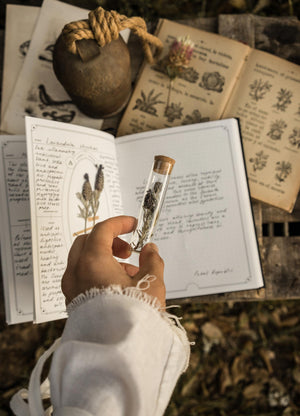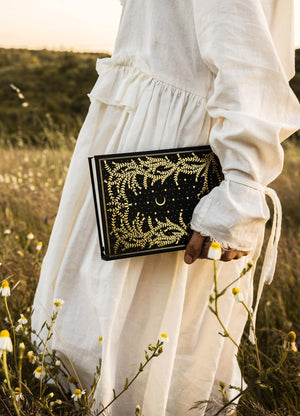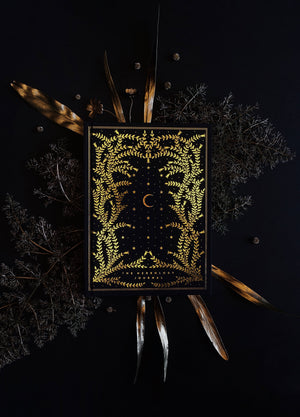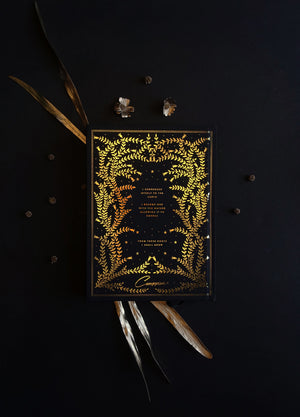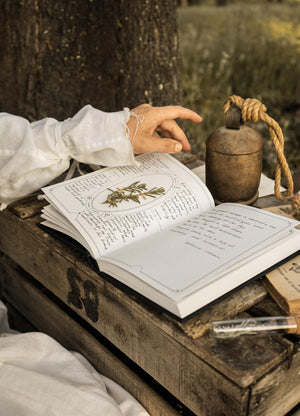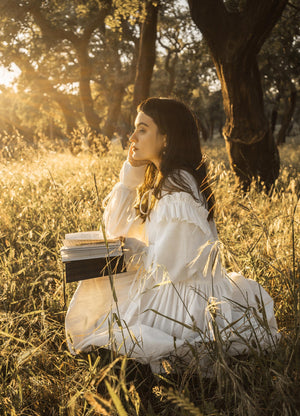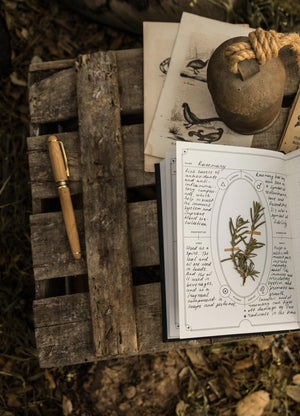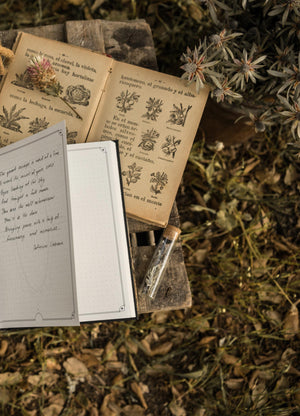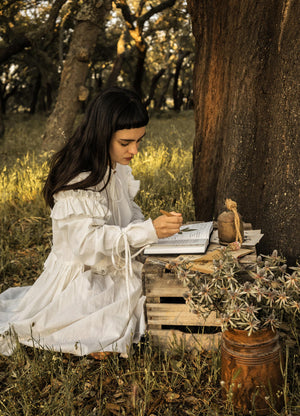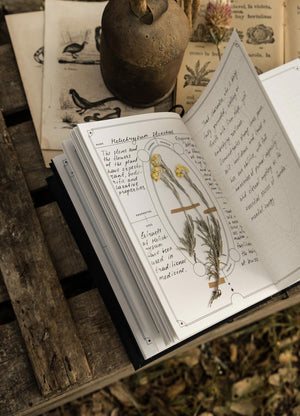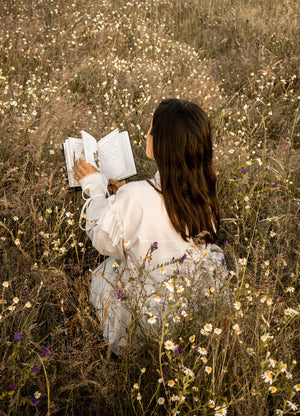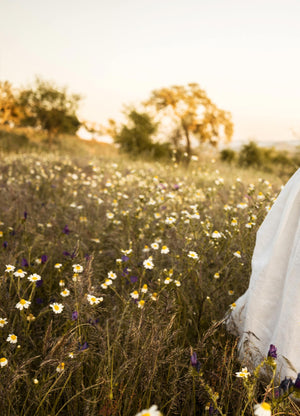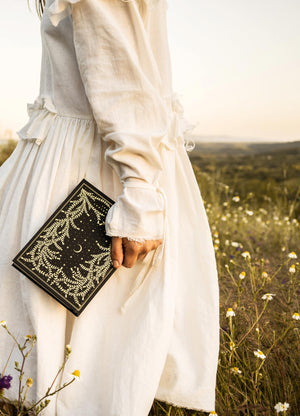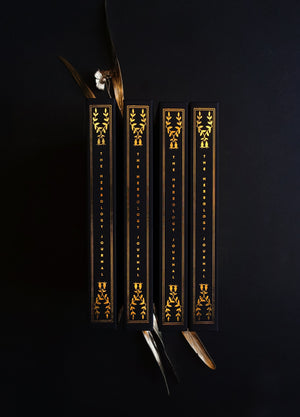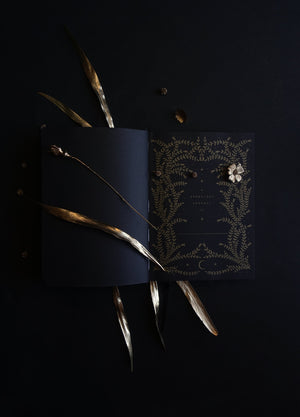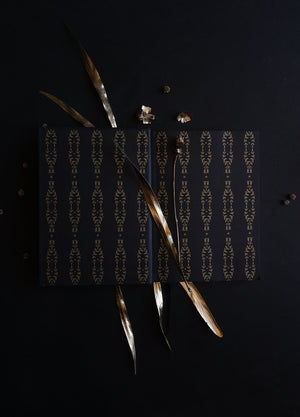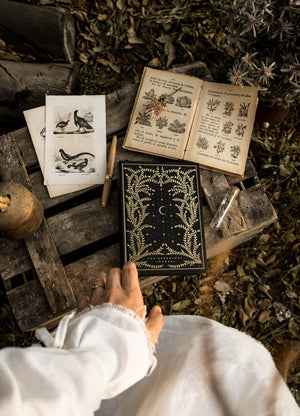 A botanical grimoire for green witches and botanologists. The Herbology Journal will take you to the magical world of plants, herbals, flowers, and their magical properties. This journal gives you the ability to write down the plants you encounter and record them.

The journal's layout includes space to draw the plant, write its name, gender, plane, zodiac, element, properties, uses, symbolism, and healing abilities. There is a whole page with a dotted layout to write down or draw more information. Also included is a table of contents for you to fill and space for page numbers on every page.

Here is your chance to research, study and dive into the world of plants by creating your own Herbology Grimoire.
Dreamy styled images by JULIA BRENNER
—
Made in Greece.
Size: 14,7 x 19,9 cm (5,7 x 7,8 in)
Shipping times: Up to 4 business days.
The Herbology Journal Features: Hardcover and Metallic Gold Foil, 204 pages, Swedish Munken print white 115gsm. 
Environment / Safety: FSC-C020637, PEFC_05-33-99, EU Ecolabel : SE/011/05, The paper is inspected for Nordic Ecolabelled printing, ECF, ISO 14001, EMAS,  Age resistant (ISO 9706), Woodfree